Customising your Cars Sound System

There is something timeless about driving in your car with your favorite music blaring through the speakers. But for some, the stock standard audio system that comes with the car doesn't suffice.
Here are a few options you can consider to help transform your cars entertainment system.
Woofers and subwoofers
Woofers are an integral part of 3-way speaker setups. Woofers are often contained in one speaker housing along with two other audio drivers known as a 'tweeter' which creates high-frequency sounds, and a 'mid-range' which creates sounds in the middle of the sound spectrum. Woofers are responsible for reproducing lower frequency bass sounds and, depending on the design, they may also cover some of the middle range frequency notes.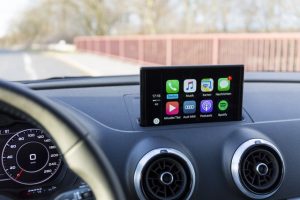 Subwoofers are extra, add-on equipment not usually found in car sound systems and they
are all about the bass. Subwoofers can be mounted anywhere in the vehicle and come in a range of shapes and sizes to suit your demands. You can purchase individual replacement subwoofers, complete box assemblies with subwoofers already installed, pipe-shaped bass tubes (which take up less room), as well as a variety of empty housings if you prefer to build your own.
Subwoofers added to an already outstanding car audio system will put you and your music above anything that a factory system can offer. Everything from classical to classic rock sounds better when the bass is boosted – it's not just for hip-hop. All of these products can be purchased together with all of the coverings included or on their own and many audio or car experts specialise in multimedia installation. However, if you're looking to save a few dollars and consider yourself a bit of a handyman – you can install the subwoofers yourself in a custom-made box that perfectly matches your car's interior.
Customising your own subwoofer box
Carpet
Carpet is an affordable and easy-to-apply box covering. You can use carpet to get a very professional look to your custom-made subwoofer box and the carpet comes in many colours so it should be easy to find some to closely match your car's interior carpeting.
To apply carpet you will need a utility knife, staple gun and adhesive. Simply spray the adhesive on the back of the carpet and onto the box, allow it to partially dry before sticking the carpet to the box. Put a couple of staples into the unobtrusive spots to ensure the carpet stays firmly in place.
Vinyl
Vinyl comes in hundreds of different colours and textures so you can achieve any look you want for your sound system box. Good vinyl can be more expensive than carpet but is definitely worth the cost, especially if you want to match your upholstery or dash as closely as possible.
To apply vinyl you need the same basic tools as for carpet as well as a heat gun. Vinyl should be heated during application so it can be stretched tight enough to eliminate any wrinkles. Take your time with the application – ensure the vinyl isn't too hot as this may cause it to bubble or overstretch. It may be worth purchasing extra vinyl so you can practice before starting your project.
Anything goes
The sky's the limit when it comes to customising your subwoofer enclosure. Instead of carpet or vinyl, you could use just about any fabric, you can even try and match your cars automotive leather. You can even try installing a Plexiglass window in the top or side of your sound box, that way you can show your sub off from all angles. There's also the option for lighting. Illuminate your box from the inside or outside with LEDs, neon, or strobes.